Network Solutions
Today's business needs reliable and secure communication tools to interact with employees, customers and business partners. Converged Communications (IT and Non IT) - the convergence of voice, video and data over Internet Protocol (IP) - provides new ways for companies to connect, communicate and collaborate. By improving communication efficiency and speed, businesses become more competitive and less exposed to danger.
Through our strategic alliance partners, we provide solutions that reflect global standards of quality and processes.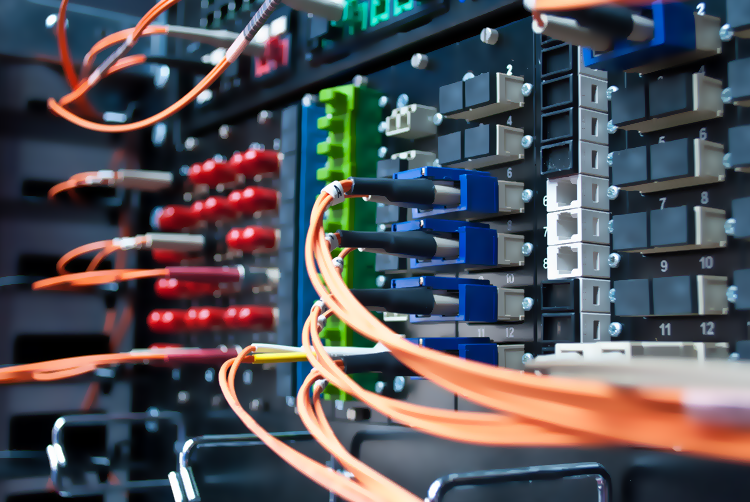 We deploy, manage and optimize technology to help clients gain more from their investments in infrastructure communications with some of our key deliverables like: Providing secure, unimpeded connectivity between employees and customers.
It's well known that internal networks face higher risks of attacks when connected to public networks. At Indoteq, Networking & IT Security Solutions is an important and essential part of our solution offering and we protect networks from all possible assaults & benefit our customers in terms of protecting critical business resources - identify and respond to evolving intimidation, complying with best practices and industry regulations - enforce business strategies.
Structured Cables
Switches
LAN
Wireless
Customized Designs
Customized Desktops
Laptops
Network Storage Servers
We, at Indoteq imagine beyond the conservative data networking and backing up technologies like unified communications, wireless and network resource optimization solutions.
Our experience in technology and enterprise IT infrastructure management has helped us develop a service delivery method that reinforces our clients trust in us. We bring together some of the best minds in the industry to deliver strategic, personalized and full-service technical support. We provide reliable, secure, manageable and flexible solutions for each and every project.
We encourage people to work as a team and collaborate with our clients to work towards a common goal. We also keep all forms of communication open and transparent to build strong relationships. Most importantly, by keeping the needs of the clients in sharp focus, we help them seamlessly align IT with changing business processes, thereby maximizing benefits and returns.